Hi, My name is Afshar, and the founder of VisitGhalat,And ,My goal with creating this website is to attract travelers from all around the world with any kind of travel style. We want to create more jobs and benefit local people along with ourselves and teach local people about the great value of a sustainable tourism.
I was born and raised in Ghalat village and living here with my wife Sahar, a beautiful old village near Shiraz, Iran. There is a lot to see here that I would like to show you, I'll write about the sights of my hometown in this weblog.
I have studied computer engineering and have been working as a tour guide since 2014 and still love my job.
I'm really interested in mountaineering and music and reading book and wachting movies and my favoirite movie still is : Into the wild  and I am still using Winamp Software on my computer to play music 😀
you can follow my playlist on Soundlocud via This link .this is combination of Iraninan and foreign songs.
Dont hesitate to contact me if you need any help and have any Question in Iran not only in Ghalat.
here is more info about myself:
full name: Afshar Jowkar

Date of Birth: 1986

Married 

Education:  computer Engineer(software) , Shiraz Azad university

PostalBox: 7194113111

address: no5-second valley-Ghalat old village-Shiraz,fars ,Iran


Phone: +989397992428




Email: Afshar.j[at]gmail.com
Languages
* Persian: Native/Expert
(Dialects: Qalatian, Lori, Shirazi)
* English: Good
Activities & Experiences
– Official Tour Guide" for Fars Province, Licenced from Fars Cultural Heritage and Tourism Org
– More than 20 years activities in ecotourism include mountain climbing and trekking guide (especially in Zagros surrounding mountains and Alborz chain Mountian ), and taking groups to many wonderful and nature-attractive regions of Iran

– Official member of Iranian Associations of Tourism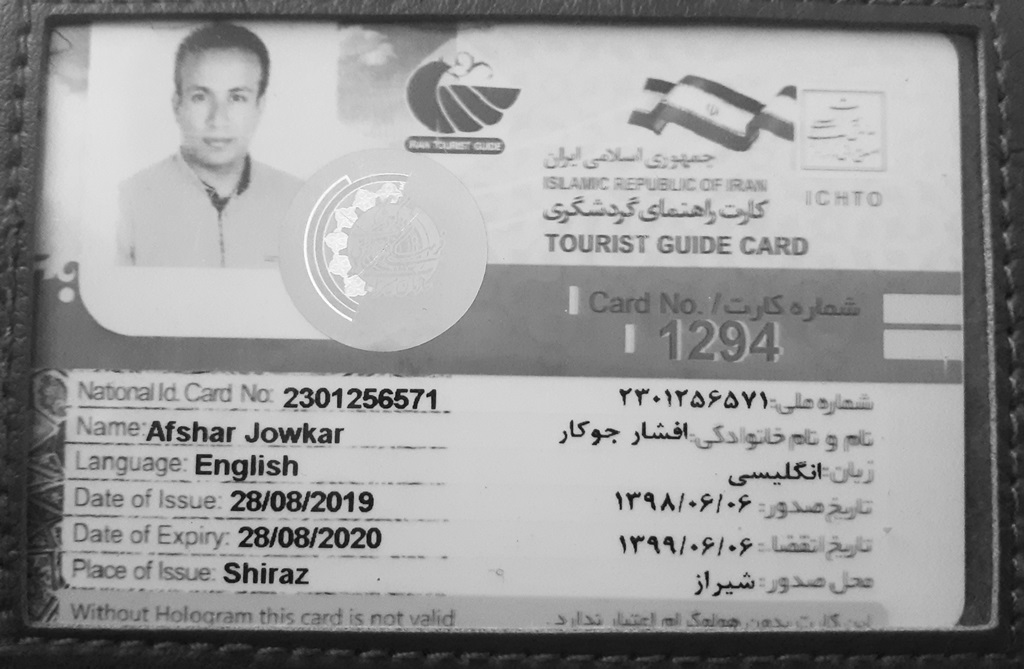 our page in TripAdvisor: Qalat Village

I am also in this Travel book:
DuMont Reise-Handbuch Reiseführer Iran: mit Extra-Reisekarte (German)