The First Polish Guests
The last week was very amazing for me and my family because we had two amazing guests from Poland, Alicja and her father Janusz which stayed for a couple of days in our village,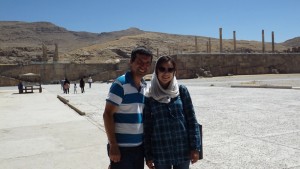 We shared tons of information about many topics, Janusz( in English Yanoosh :D) played a nice songs of famous singers with my guitar and also he taught me how to play some of them, he had a small guitar called ukulele with nice sound which played some songs with that,we went to the old village and visit the church and the old mosque and beautiful nature of Qalat like small forest with a tall trees and visit the small waterfall and drinking a coffee in the mountain and watch the beautiful nature.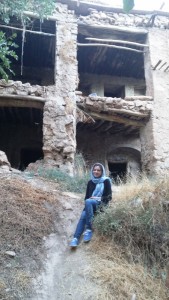 they have been very kind and open mind and active, Alicija made for us a delicious polish traditional food with some rice, meatوCabbage, potato, butter,etc it was very delicious and I want to say thank you so much Alice :D,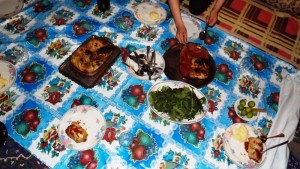 I took them to Persepolis and guided and show them the monuments of there in the hot and sunny and nice day
we had an Ash Sabzi(the traditional meal of Shiraz ) for breakfast, in the way before going to Persepolis that you can see the photo here
and after an hour we arrived in Persepolis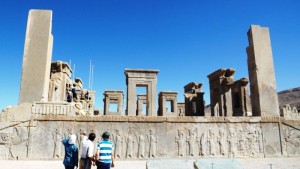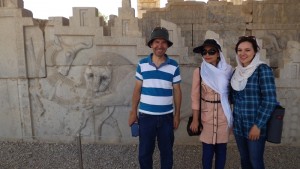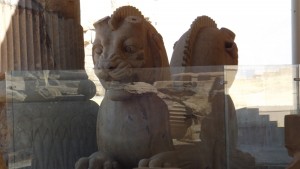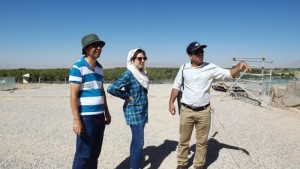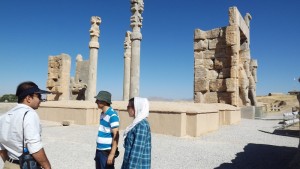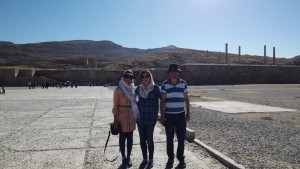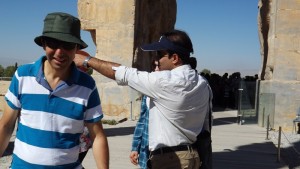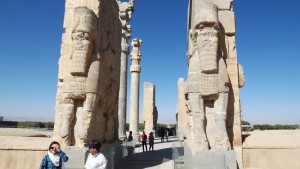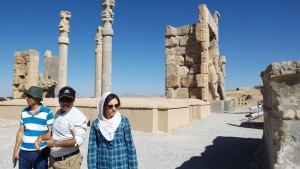 we had an amazing time with each other and they promised us to back again here with their family and make another memory. I wish the bests for them.