Dokhtar Castle – the Magnificent palace near Shiraz
My friend and I went to Ghale'e Dokhtar(also known as Dokhtar Castle )about two months ago, this palace located in the north of Firuzabad city.
it was constructed by the Ardeshir Bbabakan, founder of Sassanid dynasty, at a key point adjacent
to the important Tangab pass.  time of constructing of the building was sometime between 212 and 224 that is the
beginning of the uprising of Ardeshir the first and his victory over Artabanus the fifth, the last Ashkani King, for reach the castle you have to go up from upstairs when you get there.
  you will be  amazed how they build this castle at that time on the mountain, the main material is stone and stucco and in some parts wall width is about 3 meter to keep them warm during winter and also enemies, imagine  a wall with 3 meters or its better to say imagine a castle with tall wall and huge dome at that time.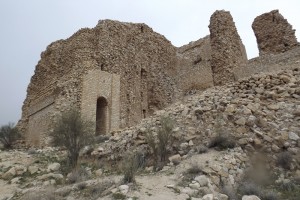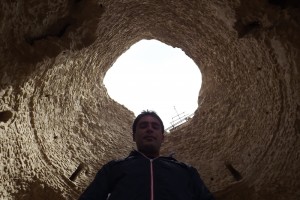 It takes about 20 minutes to go to the top and there is no water or store on the top so take with yourself.
when and how get the Dokhtar castle?
best time to visit this site is between March and May  and it takes about 1 hour and 10 minutes by taxi, you should use the south terminal to get the taxi there, I should notice,  you can take Shared taxi there and not private taxi so it's cheaper, here is the location of Terminal :
here is the direction for this site: