How to take a TAXI in IRAN?

About Snapp
Today I am going to tell you about the one the comfortable service for taking a Taxi in IRAN
one of the big problem in most of the countries is taking a taxi because you don't know a regular prices and also which taxi you should trust, in Iran nowadays a good service start on this field in its called  SNAPP and currently it works on most of the big cities like Tehran , Isfahan, Shiraz,…, you can download the application on google play via this link
How to get a SNAPP application for android users?
you can download the application on google play via this link
Also, you can download it from an Iranian Store called CaffeBAZAR Via this link
for IOS users you can download via this link:
after downloading the application open and register on it which needs to enter your mobile number and email and after that, you will get an SMS message with register code and now it's done, the application works in three Language (Persian, English, and French) which you can change it on setting menu,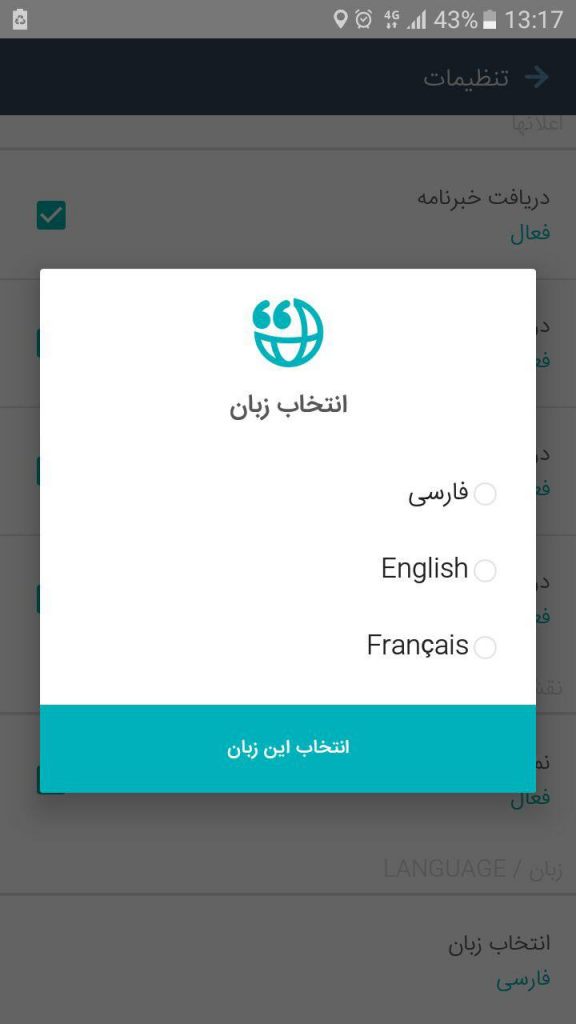 it's required to have an internet connection and your Geo location on your phone should be enabled  so App can find you on the map easily and after that,  you will see something like this :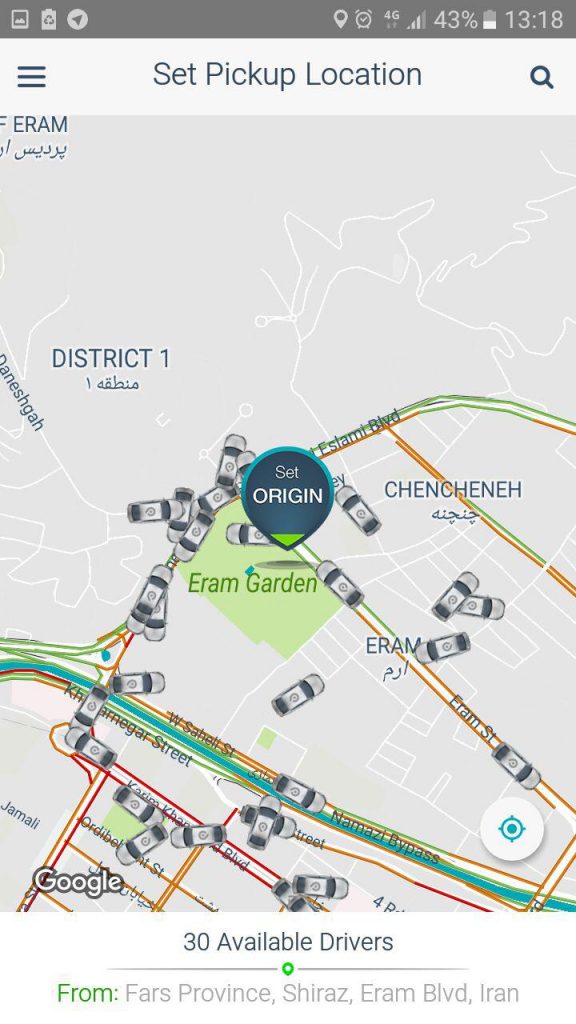 as you can see on the photos the application can find your location and also show how many taxis are around you so you submit start point and then the application asks you to select end point on the map and after submit it , it will show you the price and if you accept this  you should press request ride like this photo: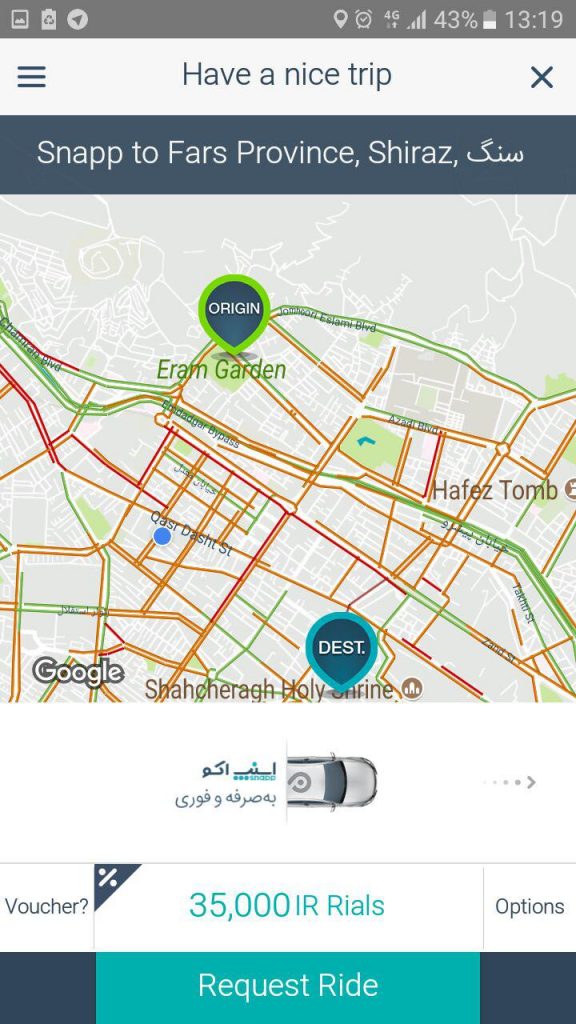 after request, the application could find the nearest Taxi for you and they will come and pick you up, you can also have some options, for example, you can have multiple  destinations and also you can stop at each point for a specific time which they are available on the Options menu, at the end you can pay a taxi fee by cash or by your balance which  you can charge it via Iranian credit card that you can buy a Gift card from the Bank of Iran, after you arrive at destination you can give a review and score  to a driver's which is very useful to measure them for next passengers.